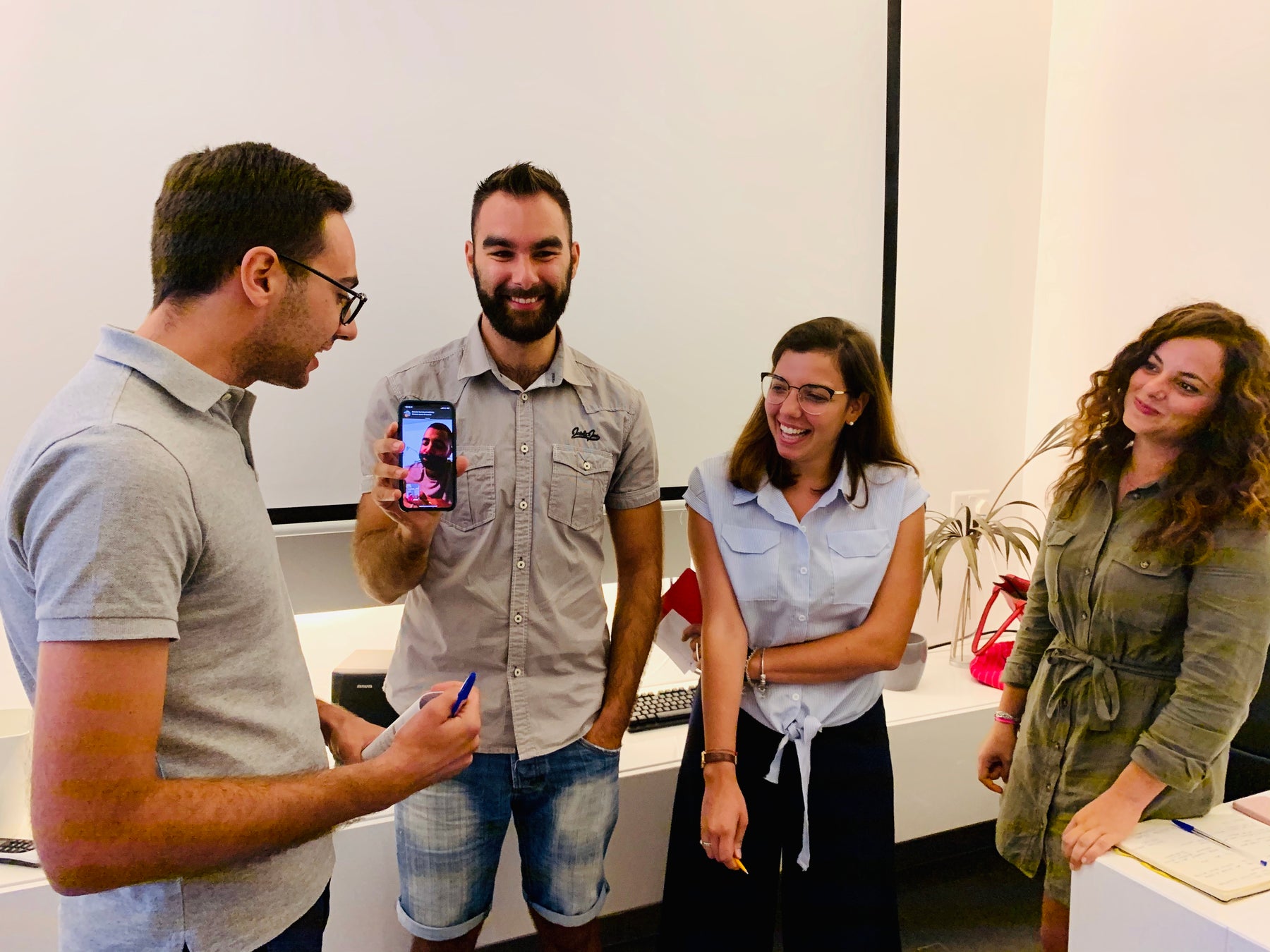 The story of Melissa, a Sicilian from the United Kingdom to Malta and then back to Sicily!
Today we'd like to talk about Melissa Fontana who participated in the 31st edition of the Master which took place in Malta in September 2019.
Today Melissa is purchasing office / technical office employee at Italiana Costruzioni spa, a company among the top 10 construction companies in Italy, operating in the civil, real estate, infrastructure, restoration, global service sectors, with construction sites abroad in Serbia. , Qatar, Turkey, Lebanon and Serbia, with a turnover of over 100,000,000.00 euros.

But today we want to tell you how Melissa's dream came true, a young engineering graduate with 110 cum laude from the University of Palermo. When we met her at the Master's selections, she had a post-graduate experience for a research project at the University of Manchester and subsequently started working in Malta for an engineering company in Rome, managing a plant on the Island. Melissa decided she wanted to go higher and aware of her potential, she decided to enroll in the Dirextra's Placement Course for Professional Engineers Construction and Oil&Gas Sectors to get her "great opportunity". During the programme she was immediately chosen by Cosedil spa to be inserted on one of the main infrastructural construction sites in Sicily, that of the E45 Syracuse-Gela highway for the construction of a motorway section from the Rosolini tollbooth to the Modica tollbooth of the E45 Syracuse Gela . In this section, the following are planned for each direction of travel: 20 km of motorway; 2 viaducts with lengths of 800 and 1500 respectively; 1 gallery of about 800 m.
Melissa deals with support to the technical office, support for passive and active accounting, support for testing and management control activities, after more than a year she was presented with the opportunity to work in Italiana Costruzioni spa, another of the companies who have sponsored the Dirextra's programme for years, has decided to accept this new proposal and today is in the pipeline for the construction of the RI.MED Foundation Center for Biotechnology and Biomedical Research in Carini (PA).
Dirextra is happy to have fulfilled Melissa's dream, like that of many other young engineers who have as a "dream in the drawer" to work on the construction of the largest infrastructural works in Italy and in the world.