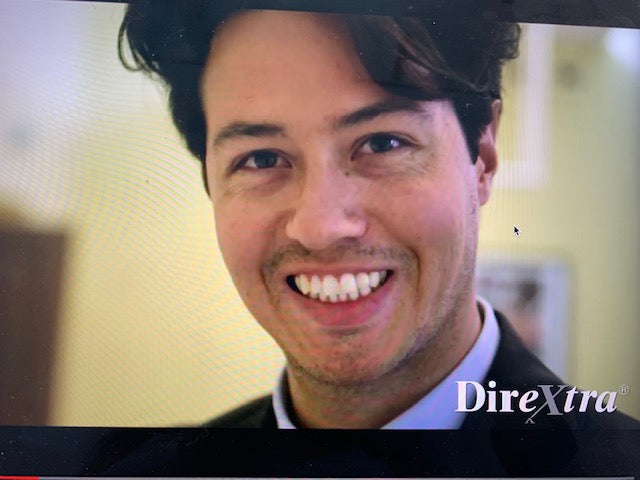 Ashton: from Johannesburg to Mozambique to Worldwide traveller
Today, we talk about Ashton Hertrich Giraldo. Ash attended Dirextra's master programme for professional Engineers in September 2017 and he was immediately one of those who stand out in a class, he was noticed both by us at Dirextra but also and above all by the companies who sponsor the programme during the every day classroom's presentations.
Ash arrived at Dirextra at the age of 28 with a master's degree in Engineering, native in 2 languages ​​(Spanish and Italian) and fluent in English. He had already had 2 experiences abroad: in Denmark at VIA University and 6 months at the University of Florida where he did thesis and internship.
He immediately received a direct hiring proposal (during the classroom phase) from Danieli & C. Officine Meccaniche spa, an Italian multinational company, world leader in the production and construction of large steel works. But at the same time Ash received other proposals from other sponsoring companies of the master.
He wanted to go to the construction site, so he decided to REFUSE the CONTRACT with Danieli and leave with CMC Africa Austral for South Africa in Johannesburg, with a contract of internship for a position within the tender office. It seems unrealistic but at Dirextra it often happens that a student refuses the contract to pursue his dream, to try to do the job he has always wanted, even if this involves refusing a contract immediately and waiting a few months to get it in the company where he chose to start his career.
After a few months Ashton was confirmed and hired by GRUPPP CMC.
Later Ashton went to Mozambique again with the CMC GROUP for the construction of Afungi Camp, a Resettlement Village for 2500 people, with the construction of 570 homes as well as roads, public buildings, police station, schools, clinic, mosques, Catholic church , administrative buildings, amphitheater.
Meanwhile Dirextra receives from Danieli & C. Officine Meccaniche spa the request for an engineer to be included as Proposal Engineer.
To us Ashton seems perfect for the role, we talked to him and he decides to leave Mozambique and go to Butrio (Udine) to start this new working adventure.
Today Ash represents Danieli spa in the world, participating as a speaker at international conferences where he discusses and promotes technology, travels a lot and he is making a brilliant career, making the most of his technical skills as well as his capacity to speak very well 3 languages , as well as his strong interpersonal skills.
Ash's story is emblematic, because after a long tour he returned to the company that had chosen him before the others, but he joined the company consciously after a few years in construction sites around the world.
Ash came to visit us in Manchester in the summer of 2019 as a testimonial of Danieli & C. Officine Meccaniche spa, after only 2 years, telling new students his story and transferring the technical details of his work.
It was a great success and it is very important for new students to hear the voice of those who managed to realise their dreams through the Dirextra's master programme!