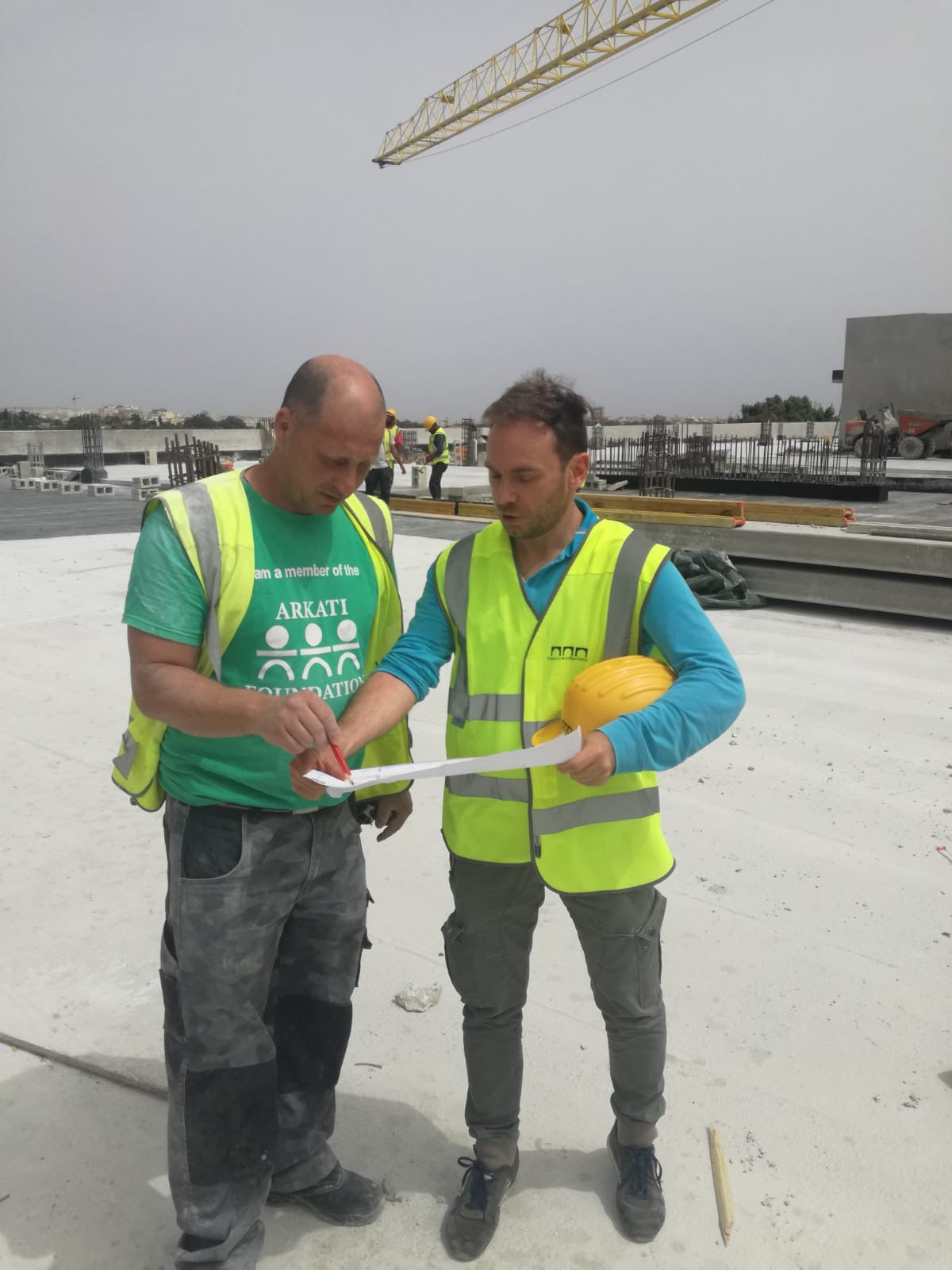 Andrea's story from Malta to Belgium
Today we are talking about Andrea D'Oria, he graduated with a degree in Civil Engineering from the Polytechnic of Bari. After graduating Andrea got straight into work life in central Europe as well as in England for 2 years in the GIS sector. But, at the age of 33 he decided that to progress in his career he needed to make a change. This change meant enrolling in the Dirextra placement course for 'Professional Engineers: Construction, Oil and Gas Sectors' and thus give himself the ambitious opportunity to become part of a large company.
Andrea, like many of our engineers, dreamed of participating in the construction of a great infrastructure project at a global level. He felt he hadn't accomplished enough in his career but knew he had the potential to progress into a managerial role within a large construction company. Many of these companies operate worldwide and at Dirextra, Andrea knew he would have the opportunity to interview with them. He had seen some of his friends who had undertaken this course before him, and now work in big multi-national corporations on the construction of infrastructural works such as pipelines, dams, and bridges.
Andrea chose to participate in the 31st edition of the course in Malta which started on September 26th 2019. Precisely because of his desire to start an international career and the Dirextra Master's course, he had the opportunity to change his career path towards operating in construction and oil and gas sector, and be interviewed by companies such as Cimolai, Bonatti, Sicim, Salcef, De Sanctis and many others.
He was selected for his internship by the Vassallo Group, the largest construction company in Malta to become part of the technical office of the construction site of a multi-storey car park at Malta International Airport (work amount 20 million euros) .
During his internship period one of our companies contacted Dirextra because he had an open job position in Belgium and was looking for a highly skilled person who had an excellent knowledge of the English language. Dirextra decided to propose Andrea. Coincidentally, the Technical Site Manager of the Belgium project is also a former student of Dirextra, Engineer Tommaso Piizzi, who participated in the 28th edition which was held in Manchester in 2018.
Andrea started working in Belgium on the construction site of a worldwide Propane Dehydrogenation Plant in Kallo. The new plant will have a full production capacity of 750,000 tons per year, making it one of the largest and most efficient plants in the world. The total contract value is approximately € 90 million. The new plant will employ Honeywell UOP's Oleflex ™ technology, a reliable and sustainable choice, widely used for specific propylene production.
Dirextra's Masters course gave Andrea the opportunity to work in an international context, moving from the Maltese experience to that in Belgium.
Dirextra was once again the springboard for a student to a high profile career in the international construction and oil and gas sector
#dirextrafamily #dirextrasuccessstories #dirextrastoriedisuccesso #allievidirextra #dirextrini #ingegneridirextra #dirextraengineers
Here is what Andrea thinks: